Message from the President
As the times are changing, information revolution, rising environmental awareness, aging society, and our business field, the funeral world is facing a new generation.
As the lifestyle changes, the place of a funeral service is moved from home to an exclusive ceremonial hall, and the style is changing from a traditional style to ,for example, 'family exclusive funerals' 'musical funerals' or even 'space funerals'. The diversification is on the horizon. The bereaved families have recognized they right to demand, so the social importance of funeral suppliers has increased dramatically.
Yamato Coffin Co. Ltd., has been supplying mainly wooden coffin which are indispensable for Japanese funeral services since 1977, our founding year. Since then, more than 2,000 customers, located from northern corner of Japan, Hokkaido, to the southern corner of Kyushu, have been supporting us, and we have been always trying to satisfy the needs of individual requirements for our customers with high-quality products and supplies.
Things are changing so rapidly, therefore more individualized funerals and more request oriented funerals are needed today. Yamato Coffin Co. Ltd. aims to supply higher quality products and warm-hearted services.
Our goal is to become a general trading company of this field, trying to break fresh ground and dealing with all kind of funeral equipment, with our IT power and fine workman's shift. Our country is aging rapidly and our and our business must change accordingly, so we must be prepared. Our products are always innovated as well as our services and ourselves, to be a more valuable funeral trading company for all stakeholders, as the wind pushes us forward.
Corporate Information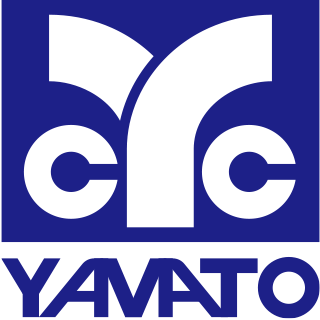 | | |
| --- | --- |
| Company Name | Yamato Coffin Co., Ltd. |
| Established | April, 1977 |
| Capital | 36 million Yen |
| Employees | 70(as of March 31, 2010) |
Head Office
| | |
| --- | --- |
| Address | 462-2, Kawashimahigashi-machi, Takamatsu, Kagawa |
| TEL | +81-87-848-3456 |
| FAX | +81-87-848-3412 |
Kanto Branch
| | |
| --- | --- |
| Address | 428-2, Shimoechi, Atsugi, Kanagawa |
| TEL | +81-046-246-2926 |
| FAX | +81-046-246-2916 |
Tohoku Branch
| | |
| --- | --- |
| Address | 2-5-7, Futaki, Iwanuma, Miyagi |
| TEL | +81-0223-25-5161(代) |
| FAX | +81-0223-22-5169 |